Maximise Your Performance with the Ultimate Dedicated Power & Resources
Use our powerful Forex VPS to execute and monitor your trades. Our Forex VPS is the top choice for professional traders.
Customize your own virtual private server. With Full Root Access and SSL Encryption.
Co-locate your server for the optimal server uptime, availability and compliance.
Dedicated SEO Service Malaysia to boost website traffic and conversion rate.
VPS Hosting Malaysia, Domain Names, Business Hosting, Web Hosting and Dedicated Servers
Since 2012, Mondoze remains a Malaysian industry pioneer in hosting services including VPS, dedicated server, web hosting and many more. In our pursuit to the standards of being a successful brand, Mondoze provides the best web hosting solution to encourage digitization for assisting small businesses and enterprises. We guide start-ups on their first steps, convert ideas into reality and empower entrepreneurs to go after their dreams. At Mondoze, you are served with a completely humanized and friendly customer support 24/7.
We keep focus on our mission of providing affordable web hosting services and first-class user experience. We have won accreditations and awards over the years as the testaments of our credibility and reliability in web hosting industry. We are inspired by all our valued customers and proud to consistently deliver the highest level of
web hosting services to you.
Ready to start your business by offering our web hosting solutions to your network? Join us as a reseller to enjoy exclusive benefits and rebates. We will guide you to success!
Facing problems with your current web hosting provider? Migrate to Mondoze for a brand new experience. Contact our support team today for a hassle free hosting migration.
Our professionals and engineers are on hand 24/7/365 including holidays to provide you with comprehensive support. Speak to our staff and specialists anytime via ticketing, live chat or phone call!
The Hosting Solutions You Need In Building Trust And Confidence
Mondoze designs and optimizes our solutions to serve as a one stop centre for Virtual Private Servers, Domain Name, Hosting Solutions, and Dedicated Servers. With an well-developed infrastructure based in Kuala Lumpur and in line with data redundancy requirements, Mondoze's products are ready for instant use by any sizes of businesses and corporations in Malaysian. Start your Web Solution with Mondoze today!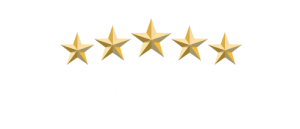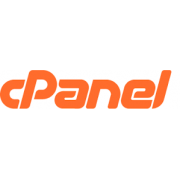 Start your business with our affordable and comprehensive shared web hosting solutions. Bring your ideas to reality and grow with us now!
Need more than shared hosting? Check out our reliable & fast loading Business class web hosting. No more worry about heavy workloads!
Next Generation Enterprise Grade SSD VPS with High Performance Processor. Fully automated with built-in reinstallation and reboot options.
World-class enterprise servers powered by DELL. Benefit from full customization and configuration to fit your business requirements.
Achieve 99.9% email uptime with high-end Captor®️ technology. Protect your email and infrastructure from spam and viruses with an anti-spam solution.
The world's most popular domain extensions include .com, .org, .net and many more. At Mondoze, we give you not only the most competitive pricing but the best support.