MANAGED EMAIL HOSTING MALAYSIA
Cloud Hosting with High Reliability, Availability & Security. Business Email Hosting for Professionals.
The Best Email Hosting Solution with Mondoze
Mondoze's Business Email Hosting Solution is fully customized to address all kinds of email Issues include sending and receiving emails, IP blacklist, email server failure, email lost or delay. Our business class email solution is designed for any business which email communication is a vital role. With SmarterMail and DNS servers, we guarantee 99.9% of email uptime and the highest server reliability, availability and scalability.
Present Your Business Identity with Your Own Branded Email
Get Your Mailbox From: $4.98 /mo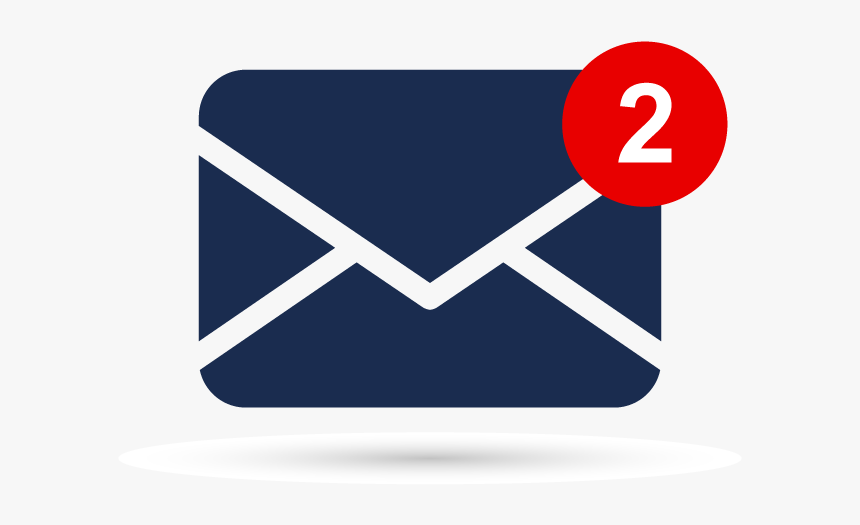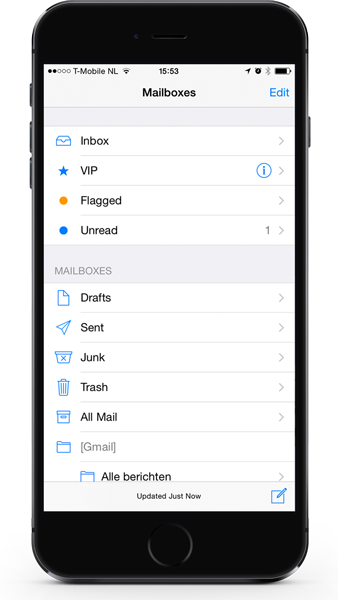 Manged Business Email Hosting Plans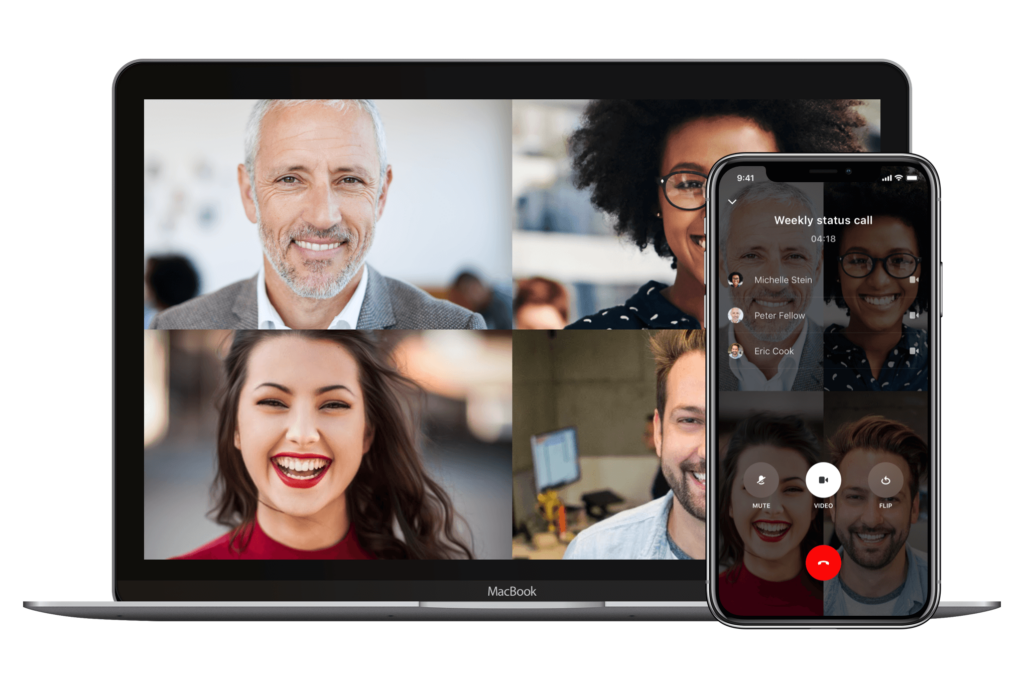 Share anything with Team Workspaces
Easily set up video conferencing and real-time team communication across an entire organization. Workspaces also include real-time video chat for up to 4 concurrent users, a simple group chat panel, shared desktops, an interactive whiteboard and drag-and-drop file sharing.
Share Contacts, Calendars and More
With SmarterMail, you can easily connect your business with customers, employees and partners using the most popular email clients like Microsoft Outlook, Apple Mail and a wide variety of mobile devices. Share important documents, contacts, calendars, tasks and many more with your coworkers to increase productivity and facilitate a better workflow.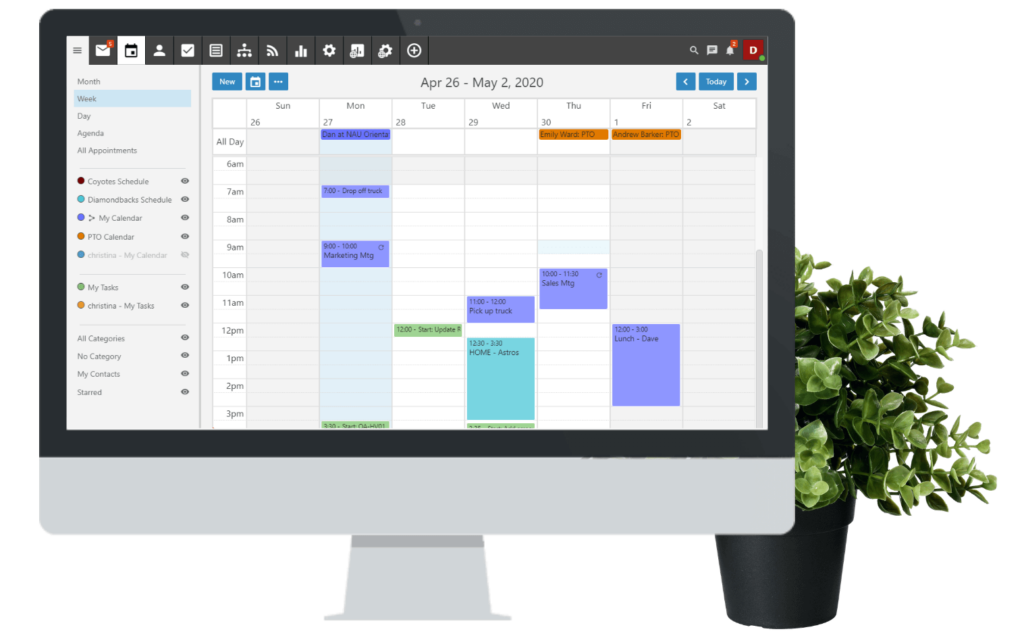 Simple Web-Based Admin Panel
From domain to full system administration, SmarterMail helps to simplify the email hosting services and email server administration without sacrificing the scalability. Any feature or function can be managed using any browser on any device, from desktop to tablet and mobile.
Active Synchronisation on Any Device
Exchange ActiveSync, Exchange Web Services, CalDAV and CardDAV powered by SmarterMail allow you to access your data on the mobile device or desktop application. Benefit from full collaboration features to synchronize your email, contacts, calendars, tasks and notes to the latest version of Android, iOS and Windows mobiles, tablets as well as desktop email clients.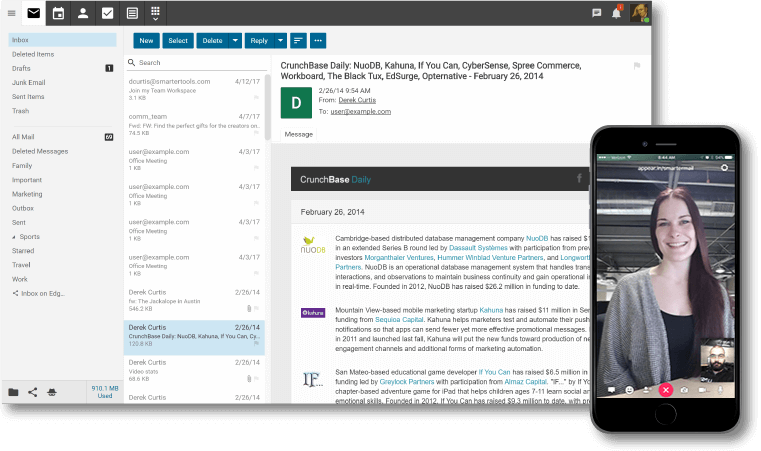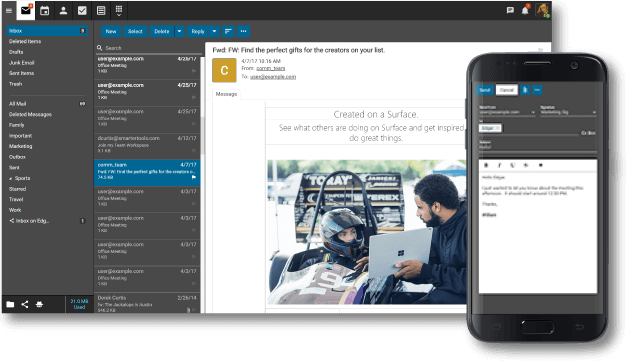 Access from Anywhere at Any time
Access to your emails and all the features with ease from anywhere in the world using your preferred web browser. From desktop to mobile device, a consistent look gives you the exact same experience regardless of how you access SmarterMail. Moreover, the webmail client supports virtually any language, non-Western characters and many more!
Get Your Customized Email Account