Start and Enhance your online business or make your website better with SME Digitalisation.
SME Digital Grant Program
What is SME Digitalisation Initiative?
SME Digitalisation Initiative is a new grant initiative provided for Small and Medium Enterprises ("SME") in Malaysia to adopt digitalisation of business operations. As announced in Malaysia's 2020 Budget presentation, Government will provide a 50% matching grant of up to RM5,000.00 per SME over a period of 5 years for digital services subscription that will enhance their productivity. Sign up now before the grant runs out and bring your business to the forefront of the online business now!
Claim your grant up to RM5,000 with us.

Everything you need for Business Digitalisation
Online presence of a business starts with domain name. Get your desired domain name to match your online business. We will assist you in building and expanding your online footprint.
Choose from variety of reliable, powerful and affordable web hosting services. We offer Linux & Windows Web Hosting, Business Hosting, WordPress Hosting, VPS Hosting, Dedicated Server Hosting, Colocation Service and full range of SSL certificates.
We have designed hundreds of website for over 8 years and we understand your online business needs. We provide a wide range of web design services from WordPress websites to E-commerce websites.
Easily expand and enhance your website to a powerful e-commerce online shop providing the best online shopping experience to your target customers. Various payment methods included such as the latest mobile wallets.
Build an online marketing strategy for an overall advantage of your online advertising including Google Ads and Facebook Ads. Our online marketing solutions are managed by a team of SEO experts to guarantee top ranking for keyword searches.
Grant Application Workflow
* Note: Only the SME is authorized to complete and submit the application form with the relevant supporting documents to any of the Banks' branches or via company official email. Appointment of any third party for collection and submission of application forms to the Bank is not allowed.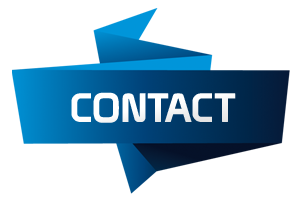 Your application form and all supporting documents can be emailed to any BSN branch of your choice. Mondoze has no control over your grant approval and is subject to compliance by BSN and SME Bank.
Contact us
for more information.
SME Digitalisation Initiative Contact Form
Join for free! No credit card or payment required!
SME Digital Grant Program